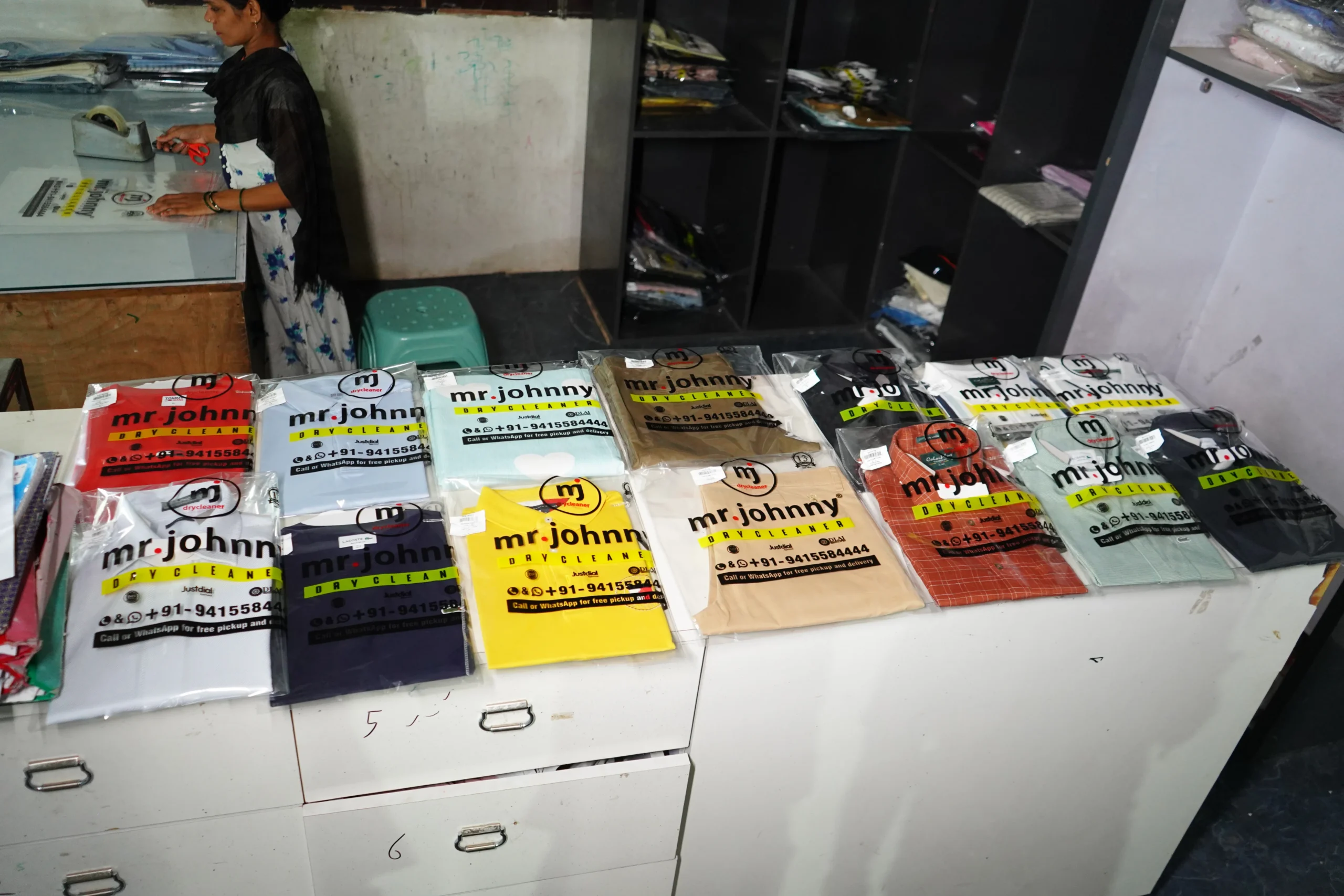 Doing laundry can consume a lot of your time. It's often hard for us to manage this essential chore with our heavy work-life and tight schedule. To save you from this trouble, Mr. Johnny Care brings to your doorstep every type of laundry and cleaning service you can think of.

Along with laundry, Mr. Johnny Care dry-cleaning service can save your time and trouble as it offers quality dry wash and classy ironing that makes your clothes look "like-new".
Going through the laundry at home means a long process – washing, drying, ironing, and folding. Dry-cleaning makes it super-easy while restoring the texture, preventing shrink or damage, and reviving the brightness and life of your garments. There's no better way you can remove the stain and the odor from your clothes.
At Mr. Johnny Care, we use various effective technologies and machines to dry-clean your garments. Trust us with the task, and you won't be disappointed.
Ornamental Dress Dry-Clean
Ornamental and ethnic dresses look gorgeous, but with the delicate intricacies of design on the fabric, these beautiful garments are not suitable for hand or machine wash; only Dry-cleaning can be a safe option to go with for these expensive clothes.
Indian women have a special love for their sarees, but cleaning this extended piece of elegant cloth might not be that easy. To maintain the quality and color of your lovely sarees, what better option can be there than Dry-Cleaning!
Suit is a formal dress that adds style and class to your personality, and indeed these costly items deserve the quality care of Dry-Cleaning.
Blanket and Bedding Dry-Clean
Bedding items get frequently stained and scruffy; cleaning the large pieces of bedding clothes and the heavy blankets can take a toll on you. Leave us with the task, and we assure you to make your beddings look fresh and spotless.
Keeping your clothes clean and fresh is always a must because clothes make a man. After all, smart-looking clothes will be sure to leave a good impression of your personality and dressing sense. However, doing the laundry and cleaning your clothes is often a tedious and time-consuming task that eats into your productive work hours. And of course, it is not the most enjoyable job on the planet (That goes without saying).
Wouldn't it be great if someone take care of the daily chore of doing your laundry and keeping your clothes clean and neat ready to be worn easily whenever you feel like it? Of course, it would be great! DhobiLite laundry and cleaning service is now here to take care of all your laundry and cleaning needs.